Scoreboard Rentals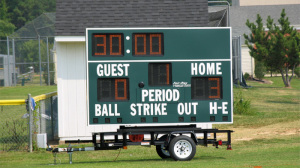 We have multi-sport scoreboards available for rental on a daily, weekly, or monthly basis.
Many rental scoreboards are solar-powered and wirelessly operated for your convenience.
Please contact sales if you are in need of a rental scoreboard for your school or facility.
---
Scoreboard Loaners
If something happens to your scoreboard mid-season and you want to install a new scoreboard to replace it, we have loaner scoreboards available.
Loaner Scoreboard

Altavista High School called Time Technologies about an issue with their old All Star Scoreboard. The manufacturer discontinued all parts for their scoreboards but they had a game that Friday.

We loaned Altavista High School a scoreboard to get them through the remainder of their season.

In the meantime, the school started fundraising to purchase a new scoreboard. One month later, we installed a new Fair-Play Model FB-8120 LED Football/Soccer Scoreboard to their existing steel structure.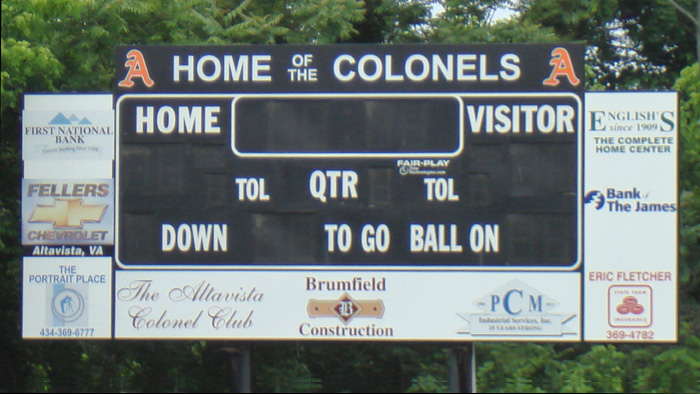 Alta Vista High School Fair-Play Model FB-8120 LED Football/Soccer Scoreboard